For decades Bath has suffered from congestion and air pollution with a road network that is extremely hostile to walking, wheeling, and particularly cycling. Council after council has written report after report with no real change, powerlessly watching traffic rise year on year. This council was voted in on a manifesto that committed to tackling Bath's transport problems and the climate emergency. Now they are delivering on that commitment IF you will support them BY END OF PLAY SUNDAY 21st of MARCH.
Behaviour change
The council is now consulting on three schemes (one TRIAL) that enable walking, wheeling, and cycling in this city. These schemes enable a parent of a 12-year-old to let that child cycle to school independently and if it works for a 12-year-old, it works for most people that can cycle.
Council consultations are strange beasts. Many people will like what is proposed but then be surprised when the council does not deliver. If you don't like something you are more likely to go out of your way to oppose it. So if the council gets more negative responses to a consultation they cannot proceed.
These schemes will not go ahead without your support. This was made very clear by Cllr Romero in this webinar. If you want these schemes to happen then you MUST support through this online response form.
If you don't want the status quo to stay the same where driving cars is direct and convenient, where the city is congested and polluted, and where walking and cycling is only for the brave, then you must support the schemes and fill in the online response form.
We need to be able to dream of a better place. One that is not afraid of change. One that embraces minor inconveniences for motorists to the betterment of the city. One that gets those that can out of their cars, leaving the roads for those less able, public transport, and for commercial vehicles.
Perfect is the enemy of good enough
If you ask many people, they will tell you that cycling on Bath's roads is too dangerous but will also complain about pavement cycling. Many have highlighted flaws in the consultation, some which will be fixed by future funding and some which are simply red herrings designed to stop the schemes from going ahead.
Widcombe Hill is better than North Road
The argument that Widcombe Hill is a better route than North Road is a red herring designed to stop the North Road trial. Widcombe Hill is a third steeper, has eight side roads (North Road has three), and significant on-street parking arranged in chicanes which would need removing. Supporters of Widcombe Hill have not published any plans deliberately. It is an expert cyclists route and one I have only ever used once. It is an extremely uncomfortable route and very challenging. I would not expect somebody taking up cycling to ever consider using it. North Road is the shallowest, safest, beginner route that connects the city to the southern plateau.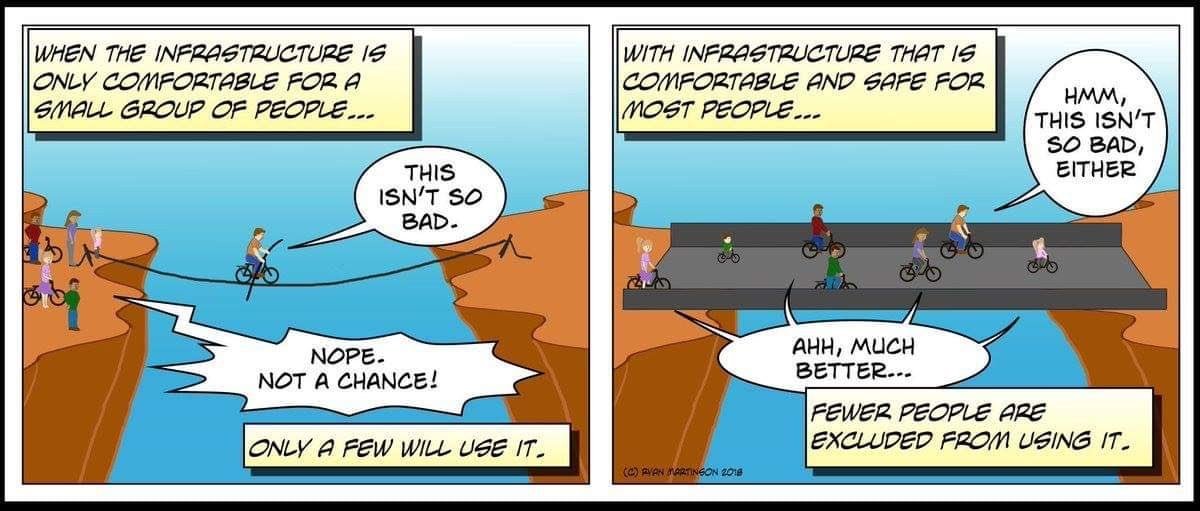 Where is the Beckford Road to North Road connection?
The connection from Beckford Road to North Road is poor and is a result of a lack of funding. This will be fixed in future funding rounds with at least £5m available in the next four years from WECA via the Active Travel Fund. There is also potentially £100m available from the Levelling Up Fund.
Upper Bristol Road goes nowhere
Very similar to the above Beckford Road/North Road connection argument. The Upper Bristol Road scheme seems to go nowhere but it is on WECA's Key Route Network and this scheme is just the beginning. Expect it to reach Windsor Bridge in the next phase of funding. The council really should have been much clearer about informing us of their strategic vision here.
North Road Bus Gate just creates a different rat-run
The bus gate on North Road will create a rat run along Cleveland Walk, but this is implemented using Experimental Traffic Regulation Order (ETRO) and that means it can be *changed* on the fly. The council can make changes during the trial. You can close access from North Road to Cleveland Walk creating Bath's first new Low Traffic Neighbourhood. They can keep an eye on Sham Castle Lane as well. AND if it really is not working, they can end the trial early.
Spend the money elsewhere
Many argue the money should be spent elsewhere while failing to tell you that West of England Combined Authority (WECA) was given this money for DfT approved schemes only that had an extremely short bid window. If we don't spend it on these schemes the funding is returned to WECA and makes future funding for future schemes harder to get.
Displacing Traffic into other areas
Year on year traffic grows in this city. Year on year parents decide not to let their teenage kids cycle to school and drop them off by car. Year on year employers, particularly the University, have parking permit policies that encourage 1000s of return journeys from staff and post-graduates living IN the city. Year on year smartphone map apps get smarter, cleverer, and much quicker at working out the best rat-run for you to use to drive from A to B. Year on year our health is compromised by the lack of choice people feel they have to be able to get out of their cars and walk, wheel, or cycle.
The council wants to TRIAL a simple, powerful change that enable the majority of people to choose healthy free travel choices. Providing this type of infrastructure also enables the council to challenge local employers and schools to take responsibility for their staff's commuter traffic and to tackle the school run. If the council does not create the environment that enables that choice, then how do you to tackle that year on year increase in traffic?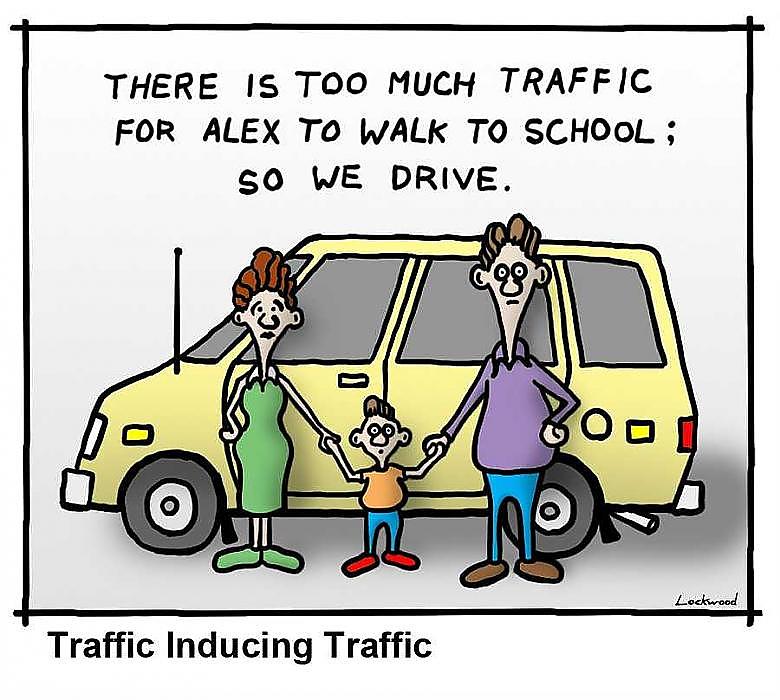 The point is, without your support these schemes DO NOT HAPPEN.
Overview of schemes
Upper Bristol Road Scheme
Pretty much an exemplar of what all our main roads will need to conform to pass Cycle infrastructure design (LTN 1/20) published in July 2020 and now the standard all future schemes must conform to. Given it is on WECA's Key Route Network, expect this design to be rolled out across all arterial roads where feasible across the region. Where not feasible, parallel routes will need to be built.
This section is going to look amazing and includes bus stop bypasses and continuous footways. The continuous footways will make a massive difference for many people with mobility issues and very much prioritise pedestrians at side road crossings. The protected cycle lanes also keep the vehicles further away from the pedestrian space significantly reducing exposure to PM10 particulates and better protection from poor driver behaviour.
My only concern is that the council seems stuck on 1.5m-wide cycle lane design. A 2m-wide cycle lane doubles the capacity. Drivers have a tendency to drive to the line which is why painted cycle lanes are dangerous. A 2m-wide protected cycle lane can give a 1.5m passing distance for those less confident simply by them cycling closer to the kerb.
This scheme will increase the carriageway capacity being able to move 3,000 people per hour to around 10,000 per hour due to the cycle lanes. It's a really good scheme showing what WECA wants to do to its Key Route Network.
Download maps as pdfs
North Road Trial
The North Road trial creates the strategically important link that connects the southern plateau to the North and East of Bath, Batheaston and beyond, even to Bradford on Avon. It is the beginning of Scholar's Way, a route linking over 23,000 students of all ages to their communities across Bath.
It has major implications for some of the biggest employers in the city and makes cycling/eBiking/eScooting to work very possible with the right support (cycle to work schemes/eBike loan schemes) while allowing root and branch reform of staff (& postgraduate students) parking permit policies and can address some of 20,000+ weekly return journeys made by car up the hill of which 2/3rds are from Bath residents. The data also showed that Bath has a really big problem with the school run.
The trial does not promote cycling. The trial enables cycling for a large section of Bath's residents.
Bus gate TRIAL
The bus gate location on North Road is perfect, creating a mile of great LTN 1/20 compliant road delivered for very little money. However moving the bus gate above Cleveland Walk has made Cleveland Walk an attractive rat run. They need to close that off and monitor Sham Castle Lane. The trial will be implemented using an Experimental Traffic Regulation Order, so putting planters across the entrance to Cleveland Walk from North Road can be done with the stroke of a pen. This also enables King Edward's School to implement a school street to discourage the school run while creating a new safe route to school along Cleveland Walk.
The consultation response form does ask the question if the bus gate should operate only in one direction (down I assume) or both. I suspect looking at the University CAZ ANPR analysis this would simply result in all the staff and golfers using the down hill route as a rat run at exactly the wrong time of day making the space fail LTN 1/20 compliance. The bus gate must operate both ways.
Beckford Road
The Beckford Road is a single protected cycle lane going up the hill with continuous footways across side roads creating priority for pedestrians. It uses a shared bus boarder to ensure that the integrity of the protected cycle lane is not compromised. There simply was not the room for a down cycle lane, however the road speed limit is being reduced to 20mph and this should allow more confident cyclists to take the lane.
Getting from Beckford Road to North Road across that junction is poor but money was an issue. A future Active Travel Fund funding round through WECA will fix this, preferably using a CYCLOPS junction design. A similar argument can be made to implement a CYCLOPS junction at the Bathwick Street Junction so we can get a Beckford Road protected down cycle lane.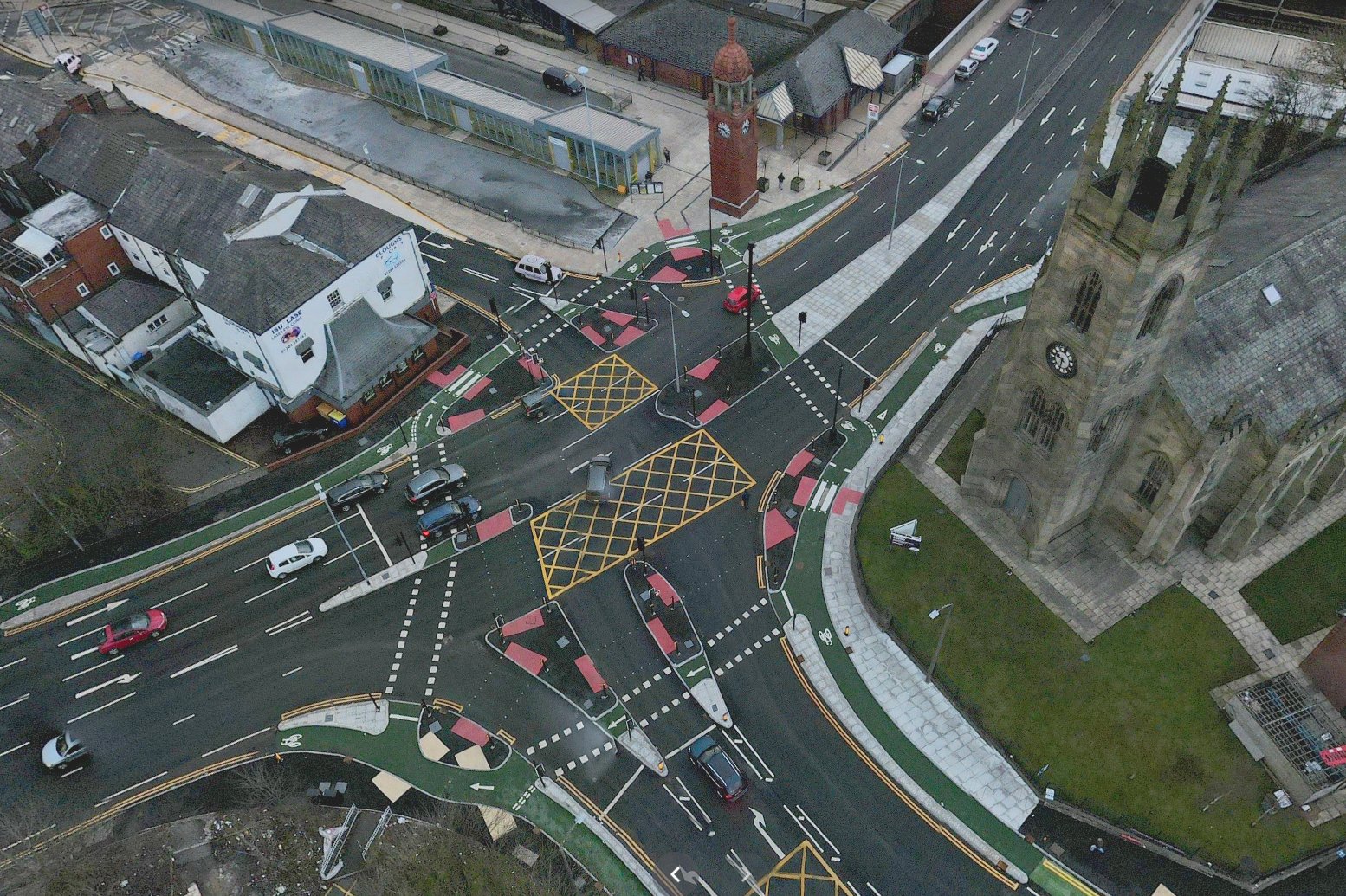 In the interim there needs to be a crossing at Beckford Gardens and a new wider entrance into Sydney Gardens to create an accessible inclusive a route through Sydney Gardens to the city centre from the Cleveland Pools, K&A Canal, and North Road. Access is still available through the K&A canal tunnel path inside Sydney Gardens but this is far from ideal and has major accessibility issues even with the proposed access improvements. You simply cannot widen the K&A tunnel towpath. I've christened this area the "Beckford Dial":
The Avenue
Bit of an oddity as I see this as part of Copseland proposal but this is most likely due to this being funded by WECA and the Copseland work is funded by the council. The Avenue provides the vital link between the University sports facilities, the Cats and Dogs Home, the American Museum, and Claverton. There is a footpath already here, but it also has significant issues with people cycling along it. It's the Schrödinger's cat of schemes. There are complaints about pavement cycling here but now the solution that solves pavement cycling is being opposed. Like I said, you MUST support these schemes.
DOWNLOAD MAPS AS PDFS
Copseland
Copseland is probably the most uncontroversial part of all of this. It's needed. It works. There are ongoing discussions with National Trust to bring the Rainbow Woods dirt track up to something that is accessible and useable all year round without getting your work clothes covered in mud. Cllr Joanna Wright stated that they are developing a route route along Claverton Down Road to Ralph Allen in a recorded conversation between a Ralph Allen Parent and herself.
The council really are committed to delivering Scholar's Way.
It would also be good to develop additional walking/cycling routes across National Trust land to connect to Wessex Water, BMI Bath Clinic, and Ralph Allen.
DOWNLOAD MAPS AS PDFS
What you should do now
If you haven't watched the Active Travel Scheme Webinar, watch it now. It makes it very clear if you do not support these proposed schemes then they will not happen. You can explore the full consultation on the council's website. It is detailed and complex but eventually you have to fill in this online response form which I have linked numerous times through this article.
Doing nothing is not an option
I really want to stress that the use of an TROs and ETROs (6-18 month TRIAL) enable a suck-it and see approach. The government has given councils money to use this approach rather than do detailed and expensive modelling approaches when making major changes to a network (i.e. North Road). A councillor once told me:
If you want to say no but appear to say yes, ask for a report.
This council does not want to write any more reports, they want to show you what it could be like if only you would let them. They want to enable people to make a choice to get out of their cars and walk, wheel, or cycle around this city if they can. You are not stuck in traffic, you are traffic!
When Waltham Forest implemented Low Traffic Neighbourhoods just under half opposed them. A few years later opposition had dropped to 3% after they had experienced them. This approach enables you to experience something new.
This is the vision of a healthier, less polluted city where we have an equitable transport system that works for everyone. You must give your support for it now. Don't let the detractors win or we'll end up writing another report watching traffic increase inexorably year on year flip-flopping between different groups of politicians all promising you the world but doing nothing.
Your council's ambitions are in its budget. This one has one hell of an ambition but it needs your help… fill in the response form now. Then get your friends and family to do the same.